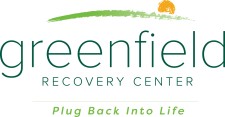 Treating Internet and Video Gaming Addiction
BRENTWOOD, Tenn., March 10, 2020 (Newswire.com) - ​​​​​Odyssey Behavioral Healthcare announces the opening of the Greenfield Recovery Center in Leyden, Massachusetts.
Greenfield Recovery Center is the only center in the northeast focused exclusively on the treatment of Internet and video game addiction in young adults who are compulsively using the Internet, video games, social media, smartphones, and other screen technologies. As a therapeutic retreat away from technology access, the mission is to help individuals restart their journey to a healthier tech-life balance by experiencing healthy life skills and social interactions, combined with evidence-based therapy. Greenfield Recovery Center, located on 19 acres of private woodlands in the foothills of the Berkshire and Green Mountain ranges in Western Massachusetts, is an ideal environment for healing.
To effectively address the treatment of gaming and technology addictions, Odyssey has partnered with Internet addiction expert Dr. David Greenfield to serve as the Medical Director. He created the evidence-based treatment program for clients and their families battling Internet, technology, and video game addiction. His recent research, writing, and clinical work are focused on the neurobiology, pharmacology, and treatment of compulsive Internet and technology, social media, and smartphone use.
"In 1999, when I wrote my book Virtual Addiction about the beginnings of Internet and technology addiction in the United States, I knew that we would need options for education and treatment to help people whose lives have become hijacked by this powerful technology. I'm honored to partner with Odyssey and launch the Greenfield Recovery Center to provide a new opportunity to help those in need," says Dr. Greenfield.
Dr. Greenfield is the founder and Chief Clinical Officer of The Center for Internet and Technology Addiction and is the Assistant Clinical Professor of Psychiatry at the University of Connecticut, School of Medicine. He is a recognized leading authority on process and behavioral addiction and participates with the national and international psychiatric community by sharing his expertise through lectures, research, and various publications, and has spoken at various medical and addiction conferences and symposiums globally.
He is a member of the American Society for Addiction Medicine, Fellow and past president of the Connecticut Psych Association and Co-chair of the CPA Psychopharmacology Taskforce, The American Psychological Association, and American Society for the Advancement of Pharmacotherapy. Dr. Greenfield holds advanced training and board certifications in Addictions, Addiction Medicine, and Clinical Psychopharmacology.
Odyssey Behavioral Healthcare has a growing diversified platform of behavioral health facilities across the treatment spectrum in eating disorder, psychiatric, addiction care, and technology and gaming addiction. Treatment centers include Pasadena Villa Psychiatric Treatment Network, Lifeskills South Florida, Magnolia Creek Treatment Center for Eating Disorders, Selah House, Toledo Center for Eating Disorders, Greenfield Recovery Center, providing inpatient, intensive residential and continuum services for adults and adolescents. Odyssey extends respect, compassion, and quality individualized treatment paired with concierge-quality amenities at nine primary facilities in Alabama, Florida, Indiana, North Carolina, Ohio, Tennessee, and Massachusetts.
Source: Odyssey Behavioral Healthcare
Share: