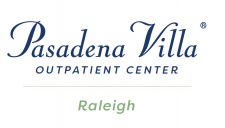 CARY, N.C., August 2, 2017 (Newswire.com) - ​​​​​Pasadena Villa Outpatient Center – Raleigh will hold a Grand Opening Celebration on August 23, 2017, from 4:00 p.m. – 7:00 p.m. with clinical staff and center leadership on hand to provide information and offer tours of the new facility. The new outpatient center specializes in treating individuals 18 years and older who struggle with mental health disorders including, but not limited to depression, anxiety, bipolar disorder, psychotic disorders and conditions on the high end of the autism spectrum.
The center is led by Medical Director Dr. Amie Sharrits, a board-certified physician in both General Psychiatry and Psychosomatic Psychiatry, who provides ongoing psychiatric evaluation and medication management. The clinical team includes two primary therapists and an expressive arts therapist who offer engaging and creative treatment interventions that range from group psychotherapy, experiential activities, expressive arts therapy, and individual and/or family counseling. The center's treatment is evidence-based including Dialectical Behavioral Therapy, Cognitive Behavioral Therapy, Realty Therapy combined with our Social IntegrationTM model.
Pasadena Villa Outpatient Center – Raleigh offers two program levels that provide ongoing interdisciplinary assessment and intensive treatment. The Partial Hospitalization Program serves both as an intervention to prevent hospitalization when problems are escalating and as a step down from hospitalizations or residential treatment programs. The Intensive Outpatient Program also allows individuals who are experiencing emerging mental health issues to gain a solid foundation before stepping down into traditional outpatient services or offer added support when current treatment is not frequent enough. The programs range from 3 to 5 days per week totaling 9 to 27 treatment hours depending on the specific needs of the individual and family.
According to research by the National Alliance on Mental Health, more than 75 percent of all mental health conditions begin before age 24, making college a critical time. Located fewer than 15 minutes from North Carolina State, Peace College, and Meredith and less than 30 minutes from Duke University and the University of North Carolina, Pasadena Villa Outpatient Center – Raleigh is perfectly situated to deliver services to the surrounding community and campuses.
The open house will take place at Pasadena Villa Outpatient Center – Raleigh in Cary, NC. Parking will be available on-site for public use. For more information or to RSVP, please contact Kristin Wolfe at 919.569.5982 or kristin.wolfe@pasadenavilla.com.
--------------------------------
About the Pasadena Villa Psychiatric Network of Services
Pasadena Villa Outpatient Center – Raleigh is part of the Pasadena Villa Psychiatric Treatment Network of Services. Pasadena Villa is one of America's premier residential psychiatric treatment providers for adults with complex psychiatric disorders. As recognized visionaries in mental health treatment and transitional living services, we offer compassionate, comprehensive, individualized psychiatric and psychotherapeutic care. Using our internally developed Social IntegrationTM Model, we create a socially active treatment experience by immersing our residents in community activities, assisting them in achieving the highest levels of independent functioning.
Source: Odyssey Behavioral Healthcare
Share: